About Us
TouchStoneSoftware.com, Inc.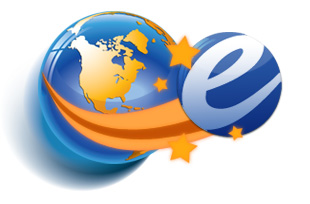 TouchStoneSoftware.com, Inc.,is an industry leader in PC optimization and a trusted provider of PC maintenance software. For 25 years, TouchStoneSoftware.com has offered software products and services that enhance Windows and iOS user experience. Some of the most recognized names in the software utility market, including UndeletePlus, iOptimizer and RegistryWizard, have been developed by TouchStoneSoftware.com's industry-leading development team. With products designed for use on desktops, notebooks, netbooks, tablets, and mobile devices, TouchStoneSoftware.com is a trusted resource worldwide.

Our comprehensive line of web-based tools will keep your PC running at peak performance. Some of the most recognized names in the PC utility market have been developed by TouchStoneSoftware.com's industry-leading team. Check out our products:

RegistryWizard™ is an all-in-one tool for correcting errors in your registry and will help optimize and stabilize the performance of your computer. With each new application that is installed or each setting that is changed within Windows®, the registry gradually gets cluttered, slowing down your system, and causing unexpected problems. RegistryWizard detects and automatically corrects these problems, restoring your PC to health.

TouchStoneSoftware UndeletePlus is a quick and effective way to restore accidentally deleted files. It works with computers, flash drives, cameras, and other forms of data storage. Simply scan the device, select the files you want to recover, and click to restore the information or image you thought was lost forever.

NTFS Undelete is an application that allows you to recover deleted files. It recovers files directly from hard drive, and it will work even if you empty Recycle Bin. One of NTFS Undelete's strengths is the ability to restore files that had been deleted from a flash memory drive.

iOptimizer monitors the performance of your device, so that you can configure it for optimal use. It will also help you find out everything about your iPhone, iPad or iPod Touch both on the system and on the user level.
TouchStoneSoftware.com is the world's oldest and largest provider of BIOS Upgrades with nearly 20 years of unparalleled excellence in the industry.
BIOSAgentPlus® is a software product that will scan your computer to keep it current when new BIOS updates are available.